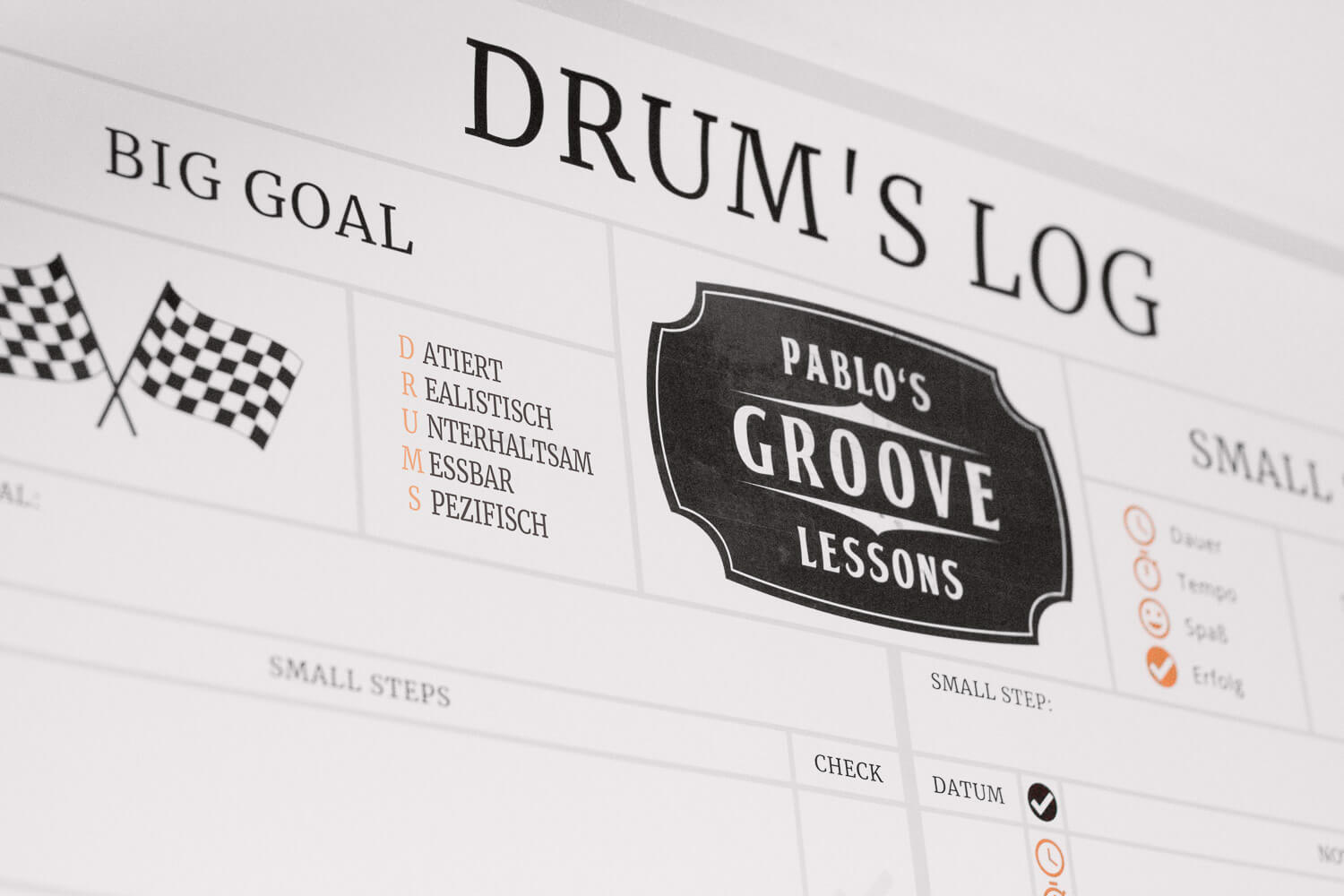 Get a poster to keep your drumming goals organized and structured.
Rewritable Poster & Booklet (English Version only as Download)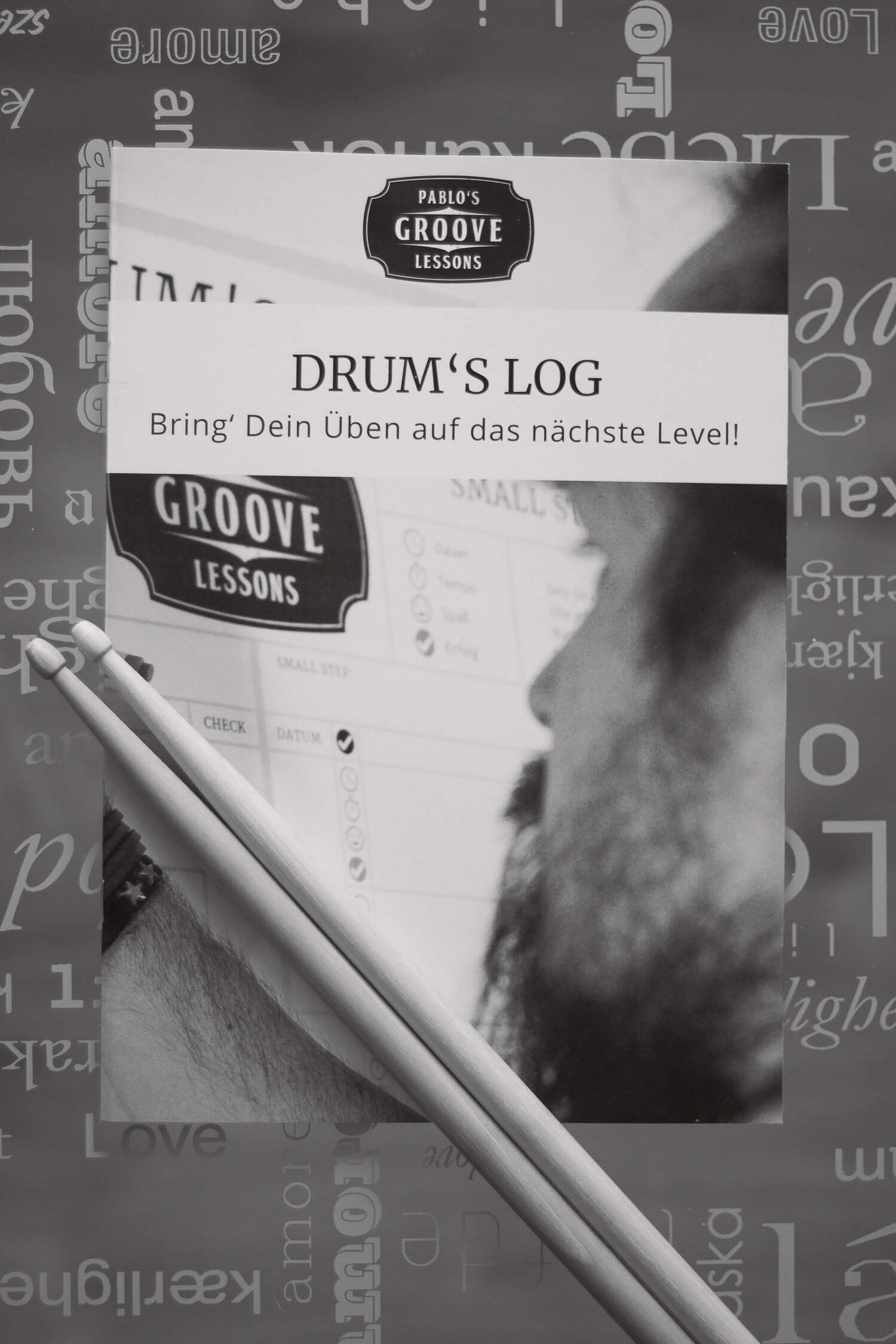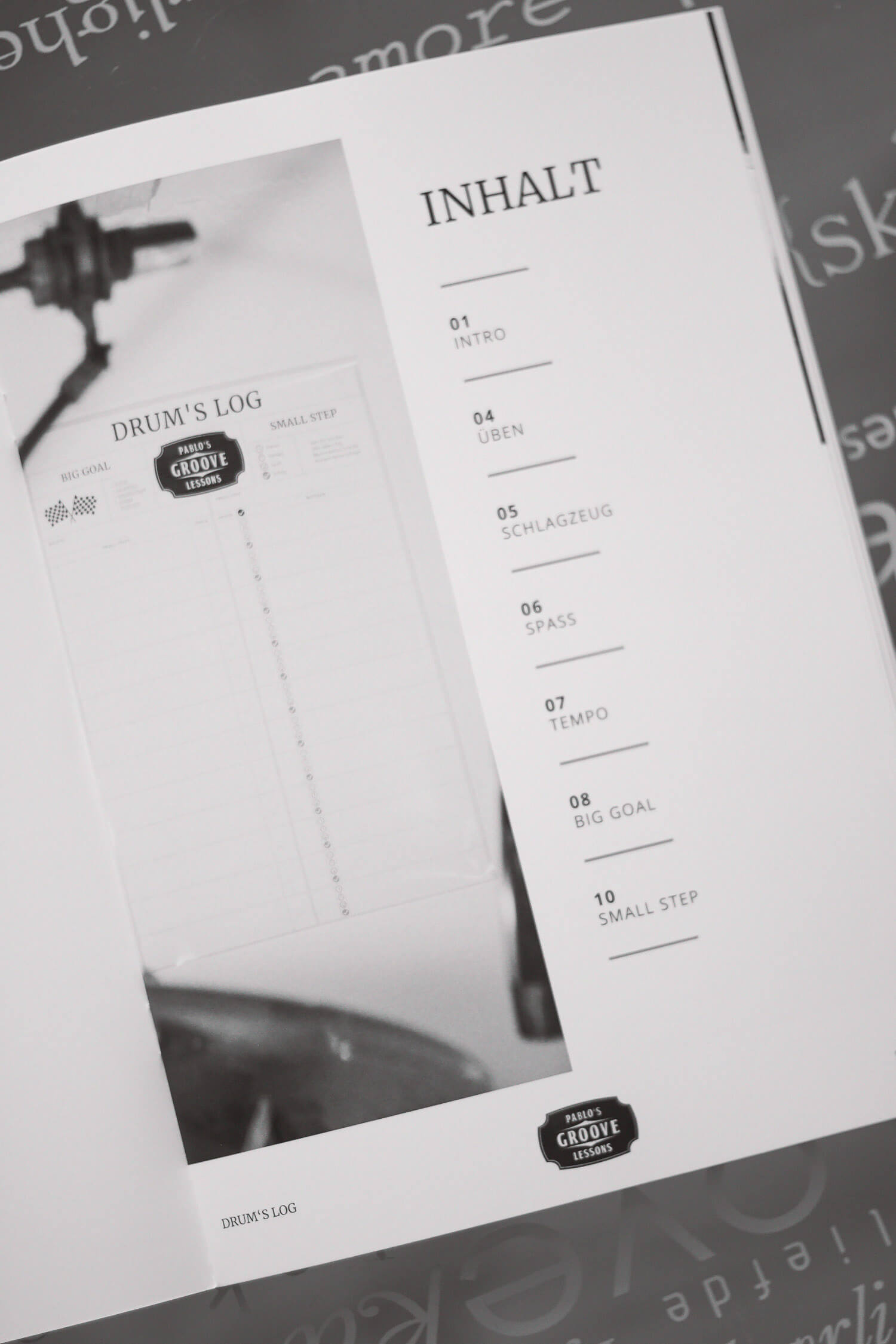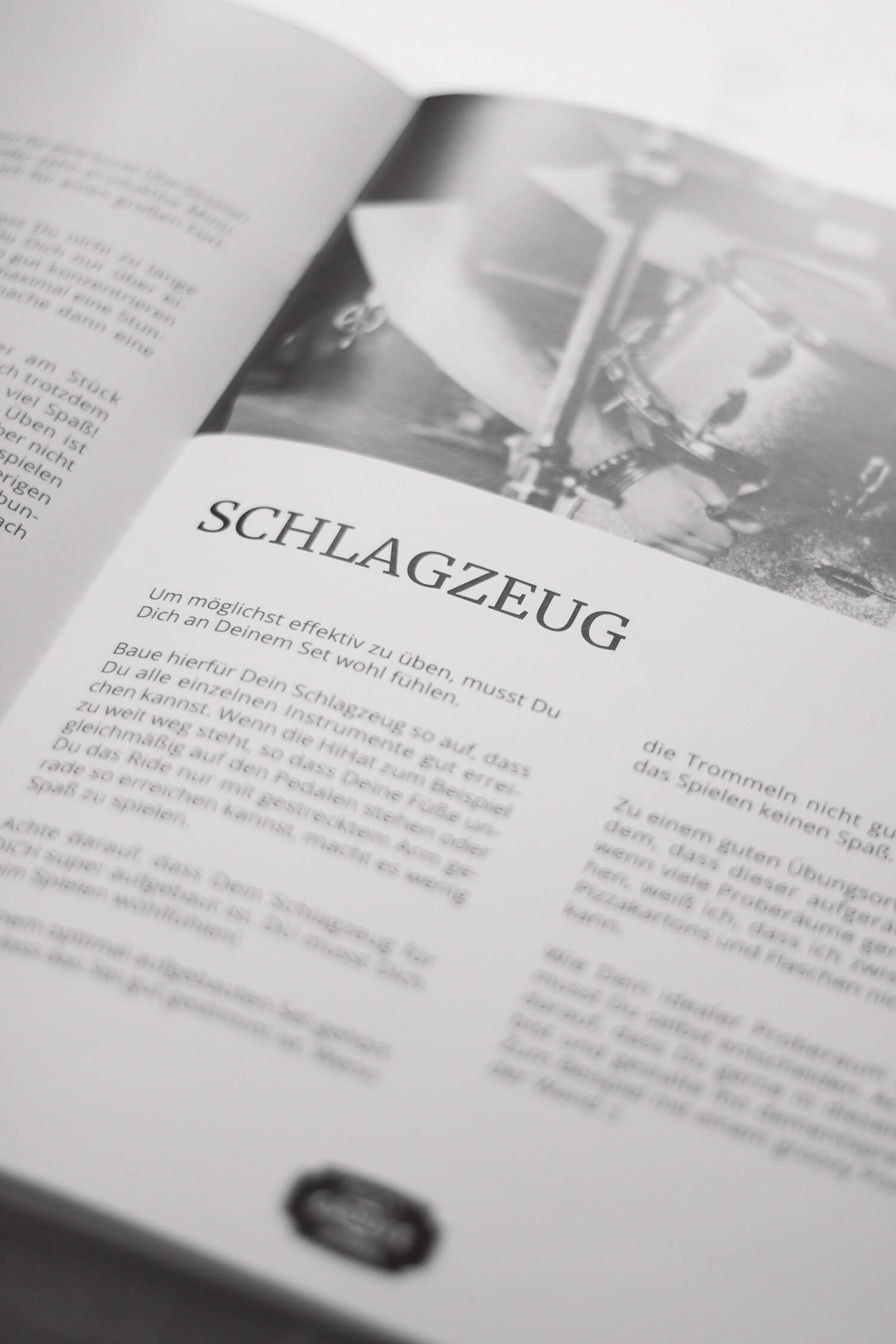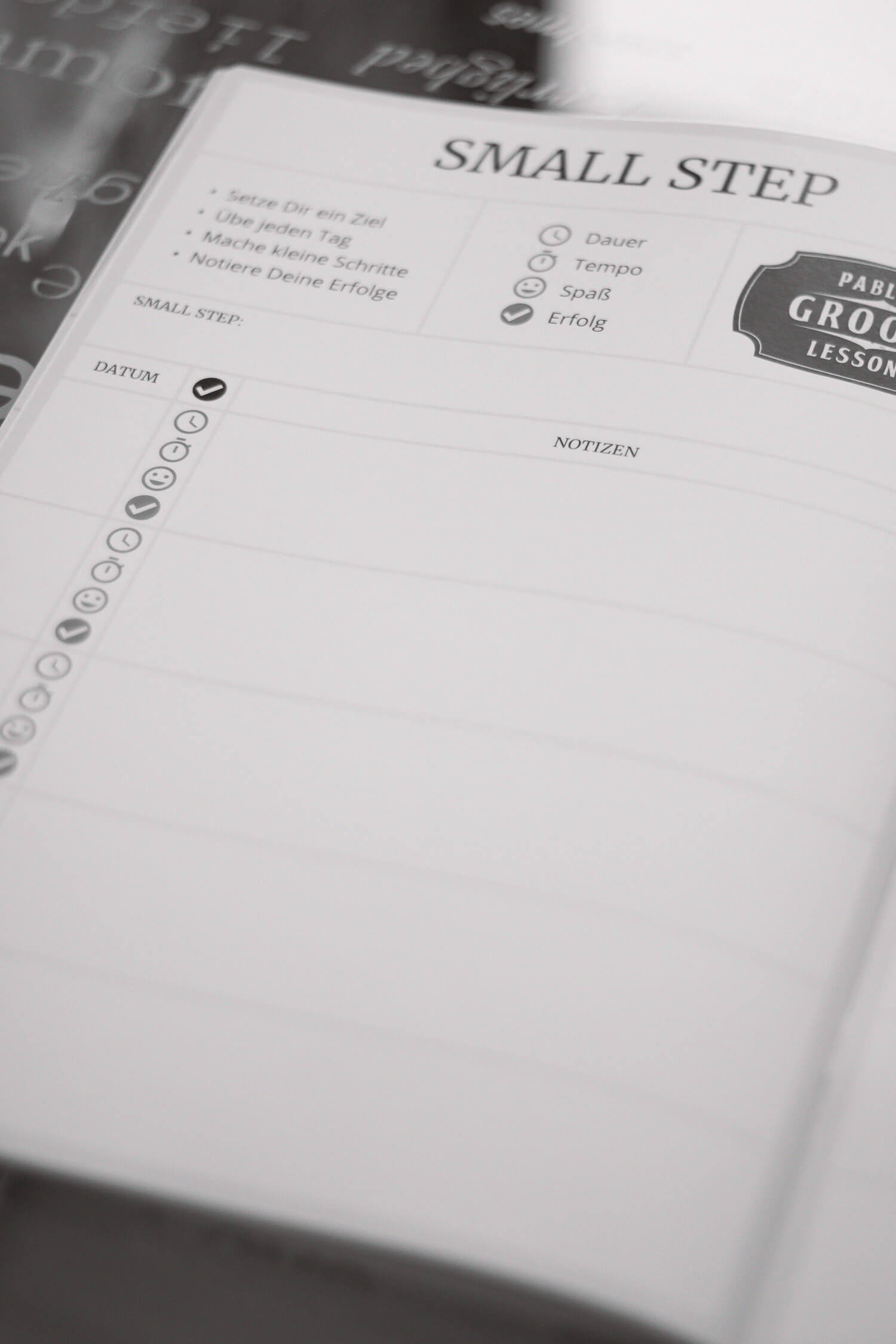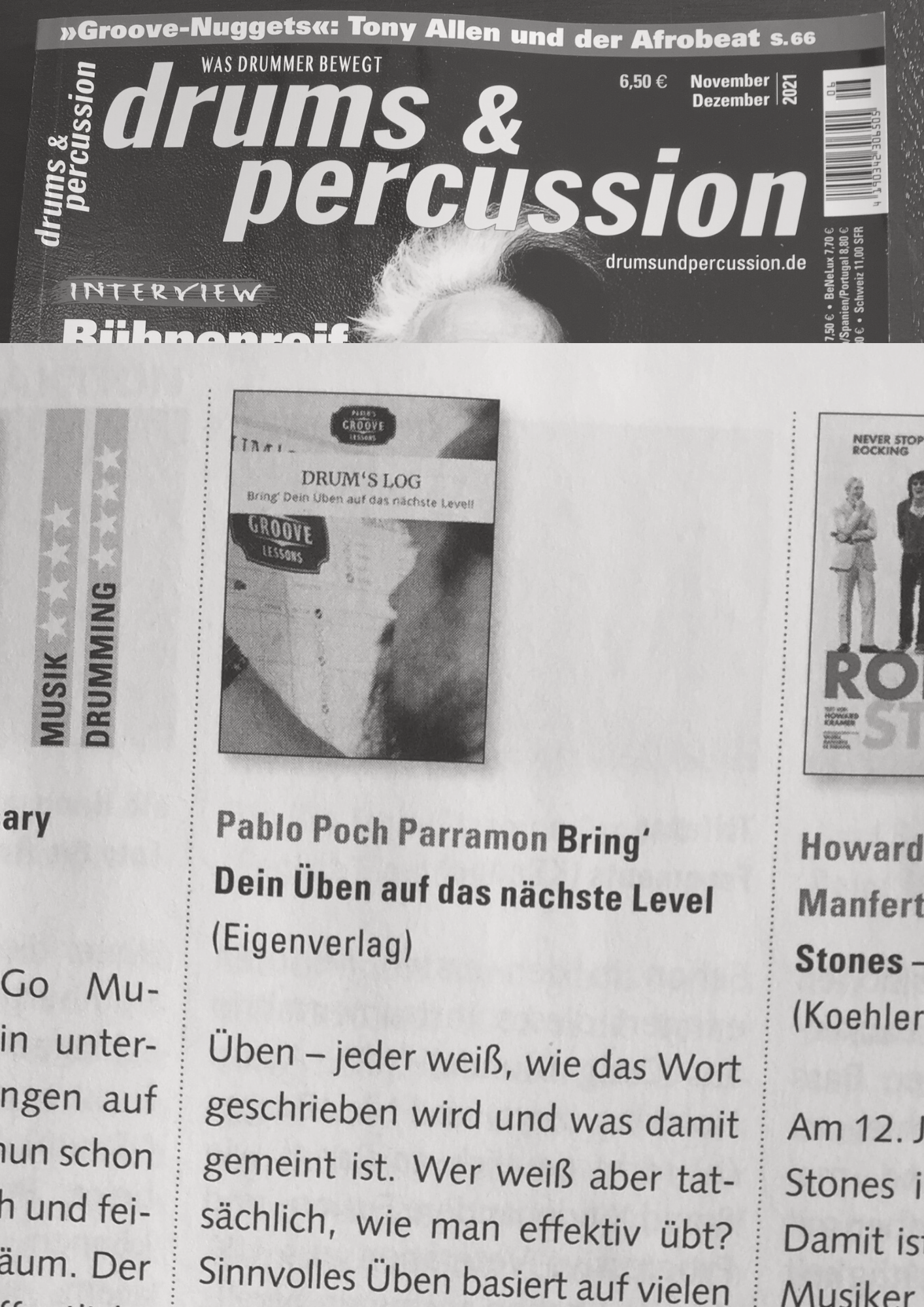 "Meaningful practice is based on many small successes, and that's exactly why the author came up with the rewritable A1 exercise poster."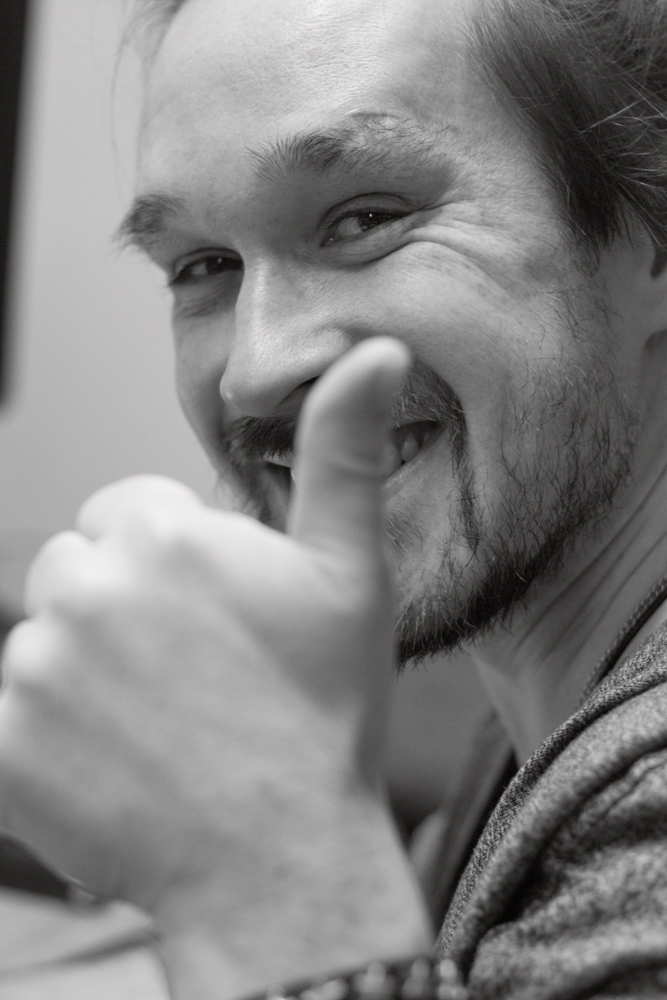 when I started studying drums in 2008, I was super motivated and actually wanted to practice drums all day long.
 Unfortunately, I quickly found out that the room capacities were limited and therefore I couldn't practice as long as I would have liked to.

Over the course of several years, both in my studies and later together with my students, I came up with a concept that would allow me to practice effectively.


With the Drum's Log I want to give you and all other drummers the opportunity to learn with the proven system.
HOBBY COOK, MUSHROOM HUNTER, GLITTERADDICT (SOMETIMES), CYCLIST AND ALWAYS IN A GOOD MOOD
The Drum's Log is PERFECT for you if you...
...have the feeling that you are only playing in the rehearsal room.
...want to hang a great poster next to your drums.
...want to practice more effectively.


...need tips on how to reach your goals.
Not only do you get a poster, you also get a guide on how to practice effectively and in a structured way. With the help of this guide you will be able to reach your goals faster and become a better drummer.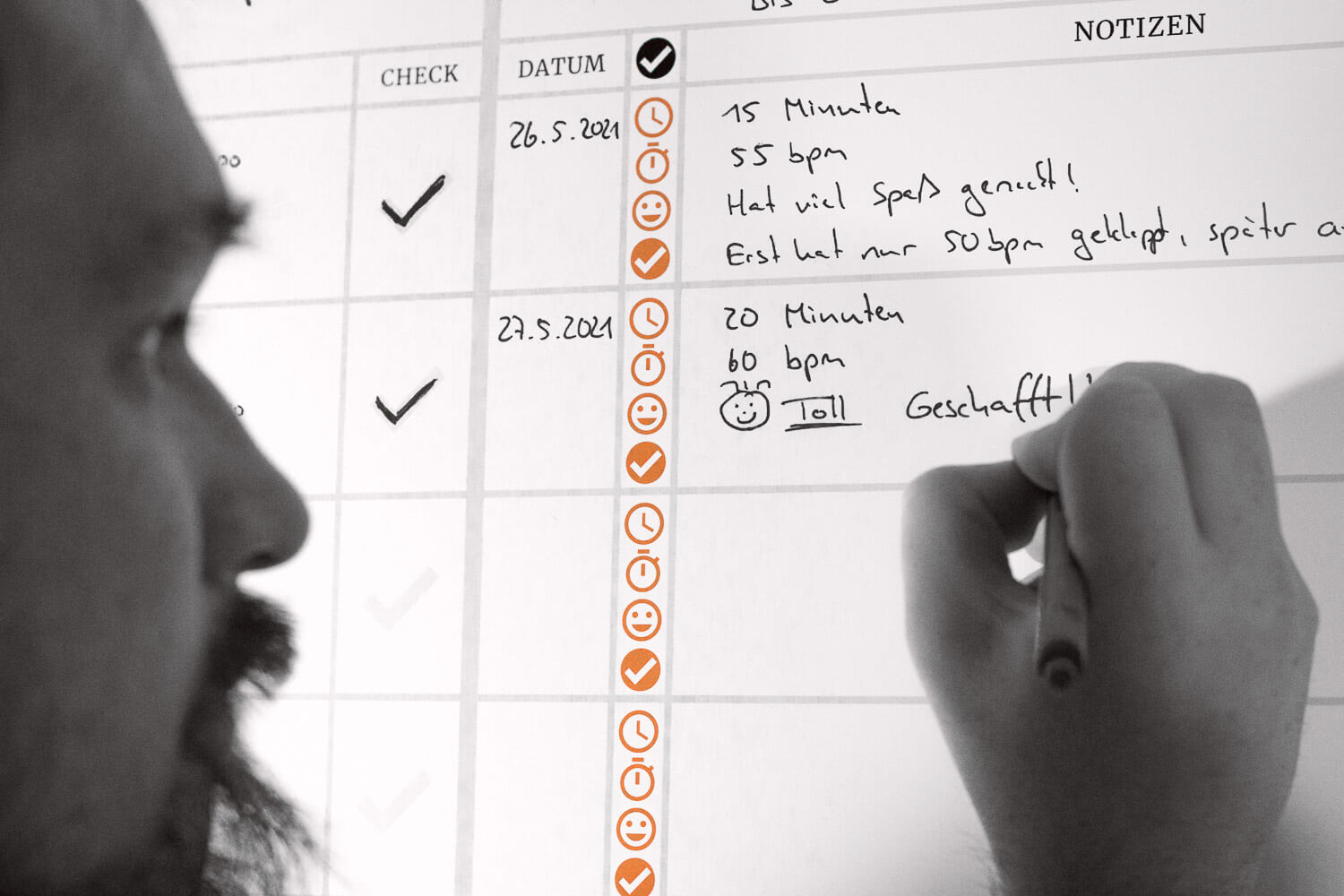 I have no place to hang the poster!
You can use the Drum's Log without the poster. I really like the poster, but in the book there are also copy templates, so you can print out the fields that are filled in on the poster.
How can I write on the poster?
You can write on the german poster with a normal, washable foil pen. If you print out the english version it depends on the paper you use.