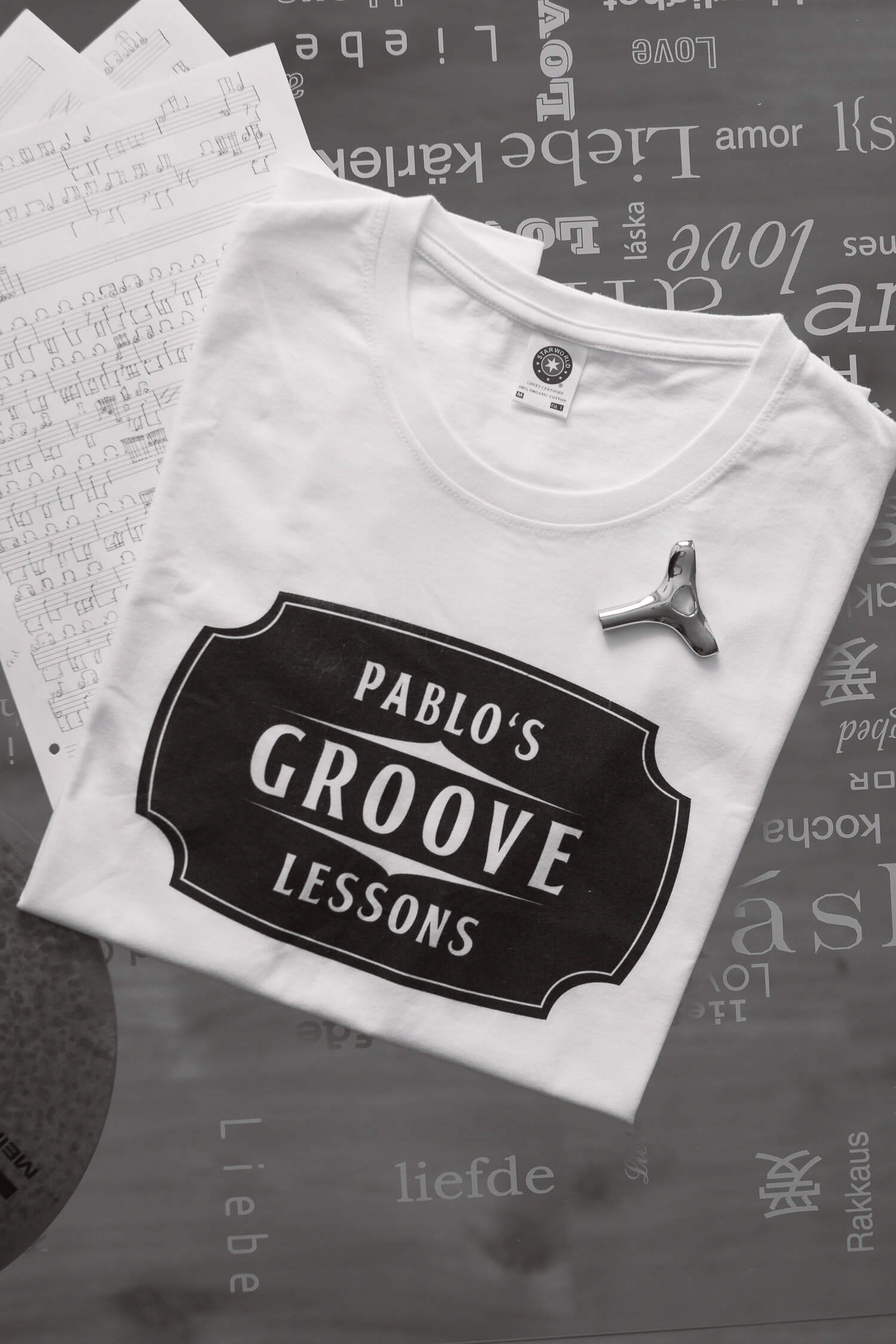 Do you not only want to sound good while playing drums but also look good? With the Groove Shirt you can do that for sure!
The organic cotton shirts are all white with the Groove Lessons logo centrally on the chest.
The premium organic shirts are available in the following sizes: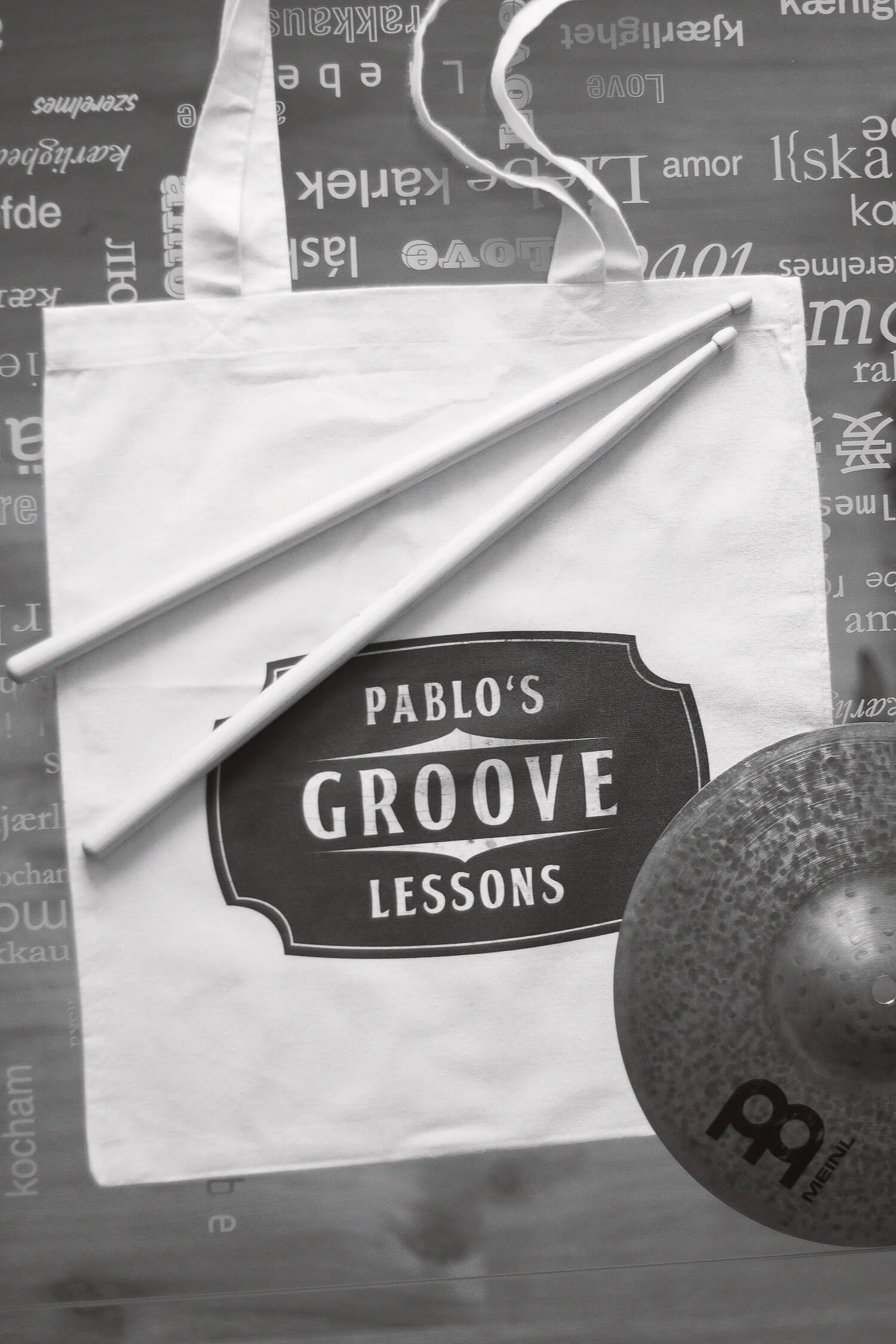 Would you like a special bag to carry your stick and sheet music to band rehearsals or gigs?
This cotton bag can easily carry a folder and several pairs of sticks. And by the way you present the logo of your drum lessons.
The premium organic bags are available in the following size: