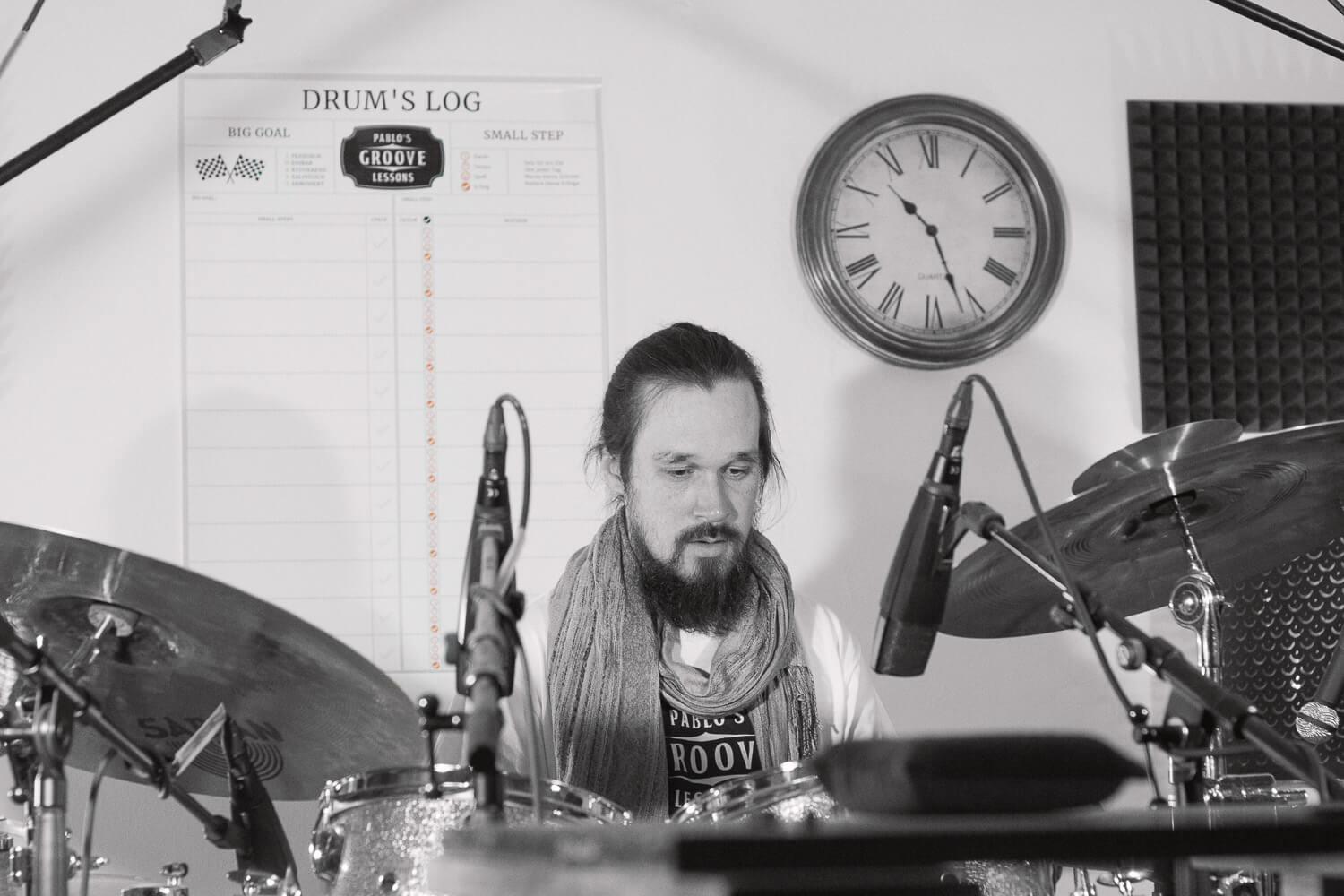 Choose between my different offers to get your perfect lessons.
On my Patreon page I regularly publish teaching videos, exercises and tips. Get the lessons whenever you want!
In the 1:1 lessons you can work with me specifically on your next drumming goal!
Which teaching method suits me best?
ARE YOU READY TO REACH YOUR NEXT DRUMMING GOAL?
I will help you to reach your goal or at least come close to it. In addition, you will learn to practice in a more structured way and be able to tackle upcoming goals more successfully.
ARE YOU READY TO LEARN FROM OTHER DRUMMERS?
In my normal lessons, I often get questions from my students. Some questions I get asked more often. I organize workshops on different topics so that as many drummers as possible can benefit from them.