I LIKE DRUMS SO MUCH THAT I HAVE TO SHARE THIS PASSION WITH OTHERS.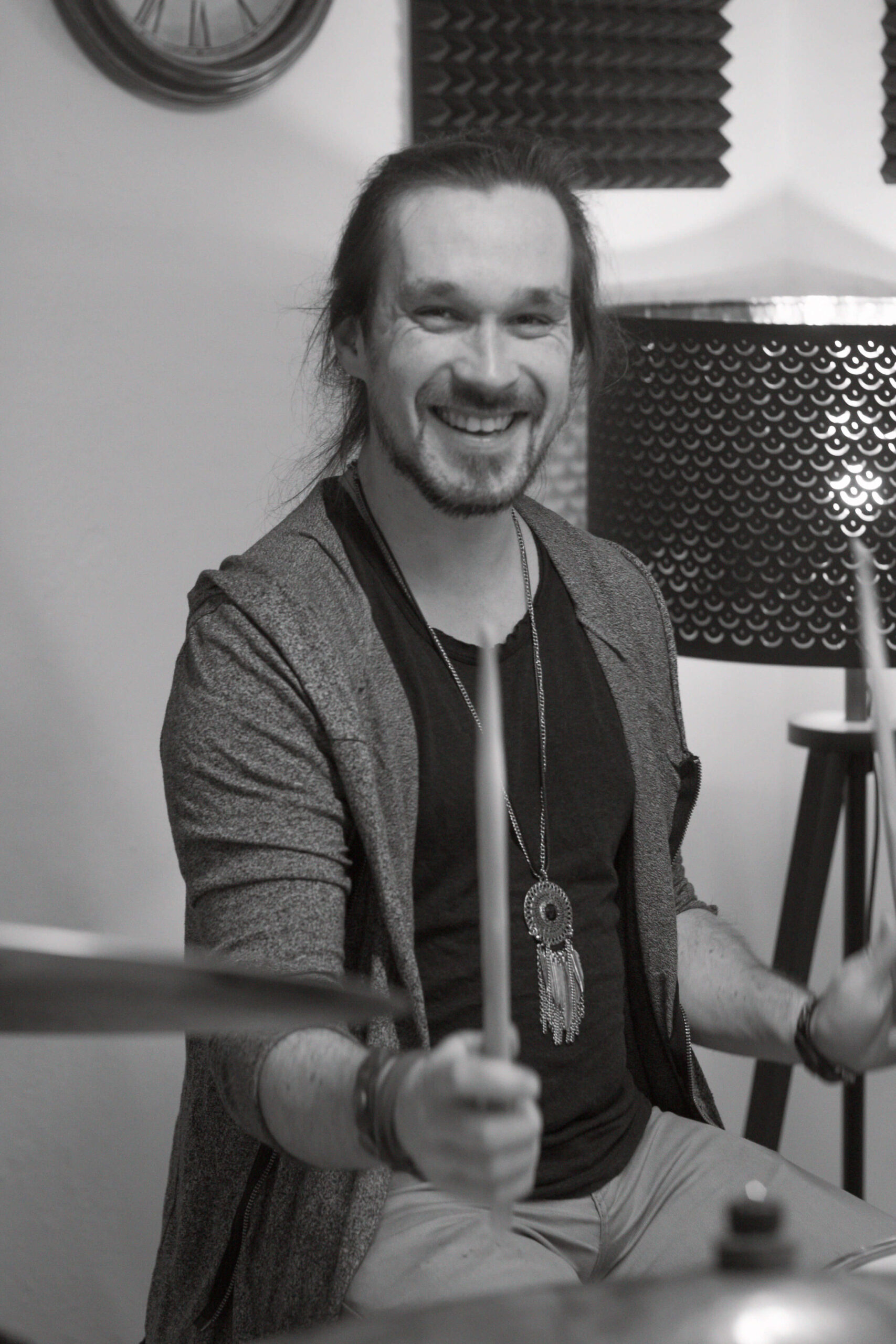 Pablo Poch Parramon is a german drummer and drum teacher.
After completing his studies at the ArtEZ Popacademie in Enschede (NL) he began working as a drummer and drum teacher.
HOBBY COOK, MUSHROOM HUNTER, GLITTERADDICT (SOMETIMES), CYCLIST AND ALWAYS IN A GOOD MOOD
"Pablo has positioned himself as a song drummer and has the skills for it."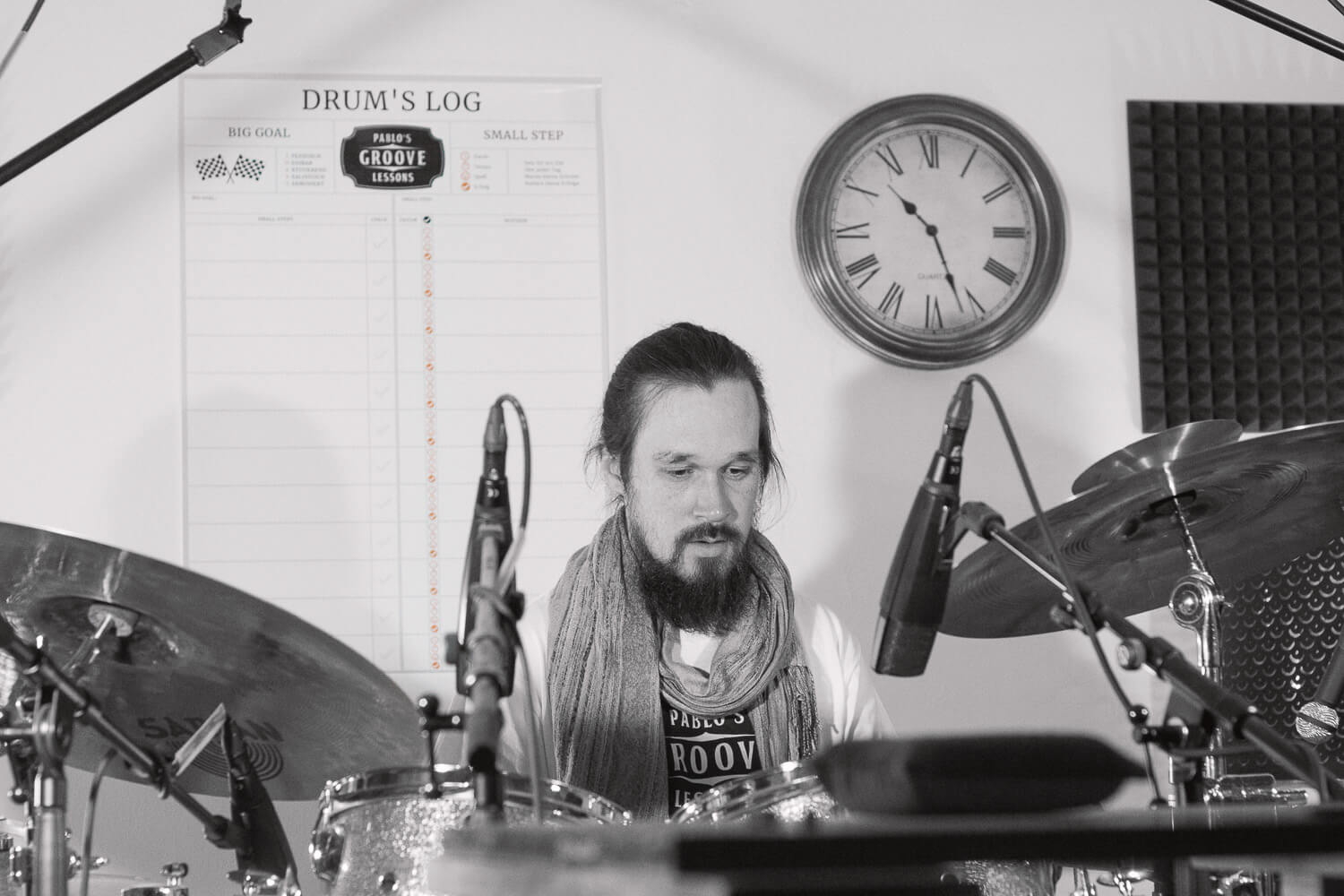 One of Pablo's great passions is playing with cowbells and woodblocks. But also many other facets of drumming can be found in his playing.
This is also due to the fact that Pablo is very thirsty for knowledge and wants to learn and try out new things. For this reason, he took lessons with Claus Hessler, among others, for a while after his studies.
As a drum student Pablo has two things that made him the drummer and drum teacher he is today:
1. Very good teachers!
2. A lot of fun practicing

Now he wants to follow his teacher's path and pass on his knowledge to other drum students. He regards that all exercises are educational, challenging and fun at the same time.
For Pablo the groove of a drummer - and any other musician - is the most important skill! He always makes sure that his playing "grooves" and as a teacher he pays attention to the groove of his students.